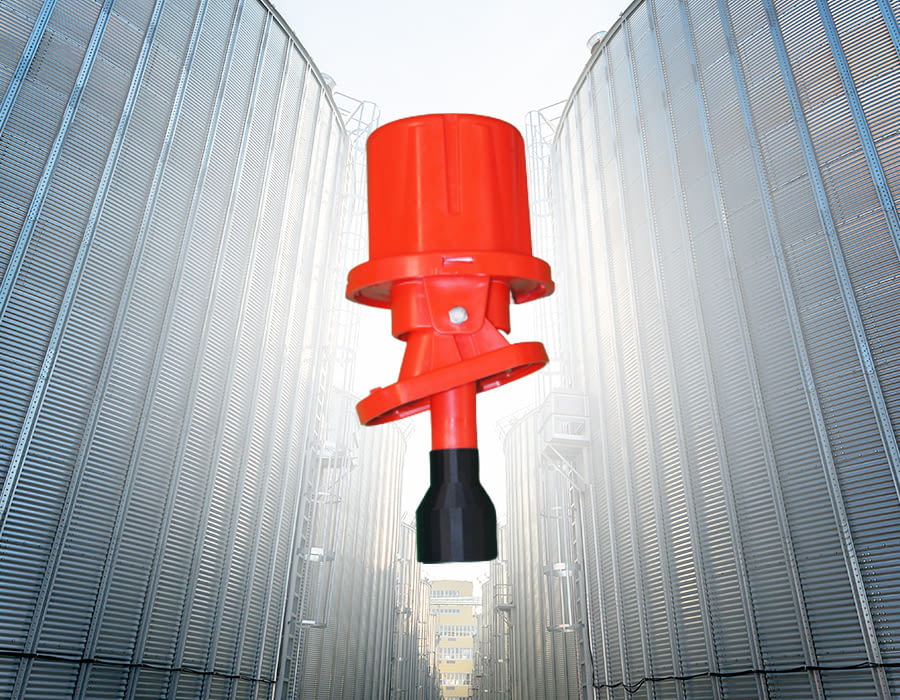 Accurate stock control with precise measurement is vital to maintain precise control of silo filling. Continuous level measurement is a proactive method of stockpile monitoring. The benefits of advanced detection from an inventory management perspective are valuable and diverse.
Implementing a continuous level measurement solution that automates this process can help improve workplace safety and inventory management objectives. There are many more technologies available today for monitoring silo inventory. Selecting the right level measurement solution for silos poses its own challenges.
Continuous level measurement with Silometric Radar
There are many different measurement systems and sensor technologies available on the market to accurately monitor silo levels. In order to choose the most suitable system for your silos you need to know if the measuring device is suitable for the silo content, the temperature it can withstand and measurement times, among others.
To date, Silometric sensors have been laser sensors and are among the most competitive continuous level measurement solutions for systems of all sizes. But at MCSystems we never stop innovating and working to offer better solutions to our customers. Thus, we present our new Silometric Radar system.
Silometric Radar is a level sensor developed by MCSystems for the management and control of solid materials in silos, tanks for solids and powdery materials. Examples are cement, calcium carbonate or constantly filled silos where a lot of dust is generated in the environment.
Silometric Radar
New innovative product that uses radar technology for its measurements. Silometrics RM is a wireless sensor that uses radar technology to measure the level of solids inside silos, bins and tanks. It is especially designed for powdery materials, such as aggregates or cement.
This new Silometric model is very easy to install as it operates without wiring, without maintenance and has a customisable reading frequency. It is powered by a 7.2V Lithium battery with a capacity of 8,500mAh. Its sensor is a 60GHz radar.
Silometrics RM has a measurement range of up to 40m with an autonomy of up to 4 years with readings every 2 hours and 2 years with readings every hour. There is the possibility to customise the measurements and if continuous readings are required it is powered by a 12V power supply.
The readings taken by Silometric can be consulted on the Digitplan web platform from any electronic device with an Internet connection. It is possible to export the data to a file in .xls format, obtain them through a web service, via Modbus and MQTT protocol. They can also be viewed in Panel View Pi-100, in local mode.
Silometric Radar is the perfect solution to your problems related to silo stock management and level controls. It provides a great solution, very intuitive and easy to use. Silometric have over 5,000 sensors installed worldwide, for more information please contact us via mcsystems.es or call (+34) 973 50 18 18 88.