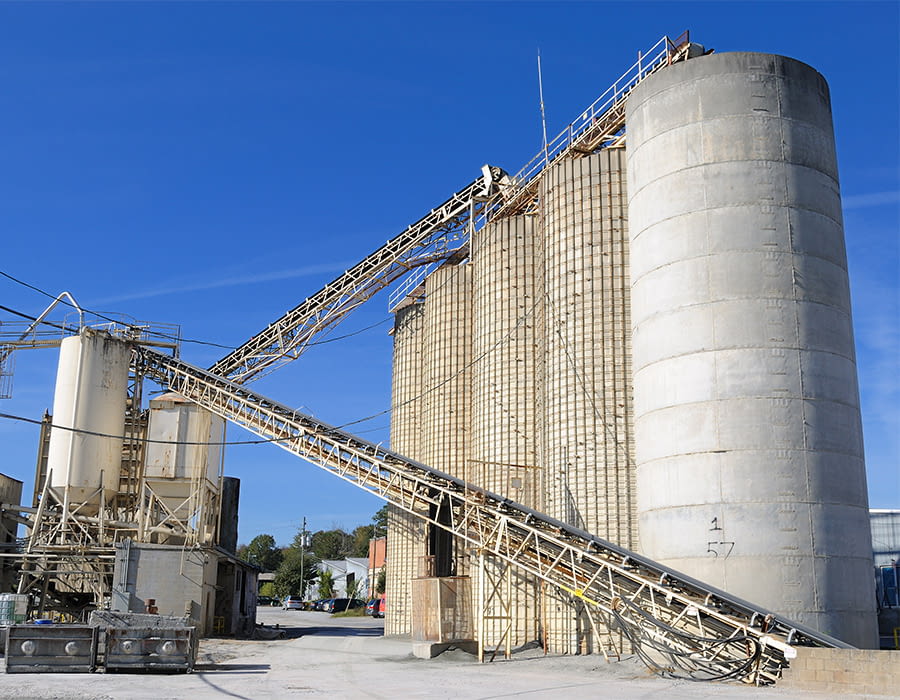 Level checking in the silo is a critical component of the cement production process. It ensures that the right amount of material is available for production and prevents overfilling or underfilling. Logging systems can be used to monitor, calculate and control the level of mortar in the silo. They typically use radar to detect changes in material levels and adjust accordingly. These systems can also be integrated with other equipment, such as pumps, motors, valves and conveyors, to ensure that only the correct amount of material is produced. In addition, level-logging systems can issue alerts when levels reach critical levels, allowing timely corrective action to be taken. By providing accurate data on material levels, level-logging systems are an essential part of any cement plant's operations
How can we have a better control in our cement silos?
Having better control of the silo level is an important factor for any construction project. One of the ways to achieve this control is by using a weighing system that accurately measures the amount of mortar in each silo and keeps track of it. In this case, a visual indicator, such as a light or digital display, can be used to demonstrate when the level of mortar has reached the desired goal. Other means of managing mortar levels may include the use of air vents to ensure that all material is evenly distributed and leveled throughout the silo. By taking these precautions, construction teams can reliably control the level of their supply.
What technologies do our sensors use
Our silo sensors use various technologies to measure levels in silos or tanks. Our silo sensors use different technologies to detect levels in silos or tanks. Depending on the specific needs of our customers, these sensors can be designed and manufactured to measure solids, fluids or both. Ultrasonics are used to measure liquid levels in storage tanks and lasers are used to accurately measure solids.
McSystems recommends the Silometrics RM wireless sensor, whose radar technology helps to determine the level of solids in silos, bins and containers, focusing on the measurement of powdery materials such as cement. Our radar technology-powered sensors are set to take readings every 2 hours of the quantity of product stored in the silos. These readings are transmitted to the cloud, where they undergo verification and processing with our cubing algorithms. With the use of the DIGITPLAN web application, you can access the volume remaining in the silos, set minimum alarms, and adjust the densities of the products.
Our detector technology is designed to meet our customers' needs and ensure the smooth operation of their tanks.
Installation recommendations
The installation of a sensor is critical to certify accurate and reliable filling. When selecting the right detector for the application, it is important to consider factors such as the operating environment, the completion material and the desired accuracy. The one we choose must be suitable for use with mortar and robust enough to withstand the harsh conditions that may be encountered. It is also important to ensure that the sensor is correctly installed. This includes attaching it securely to the container wall and making sure it is properly connected to the sensing device. Following these steps will help ensure that the level sensor operates efficiently and accurately when filling the silo.