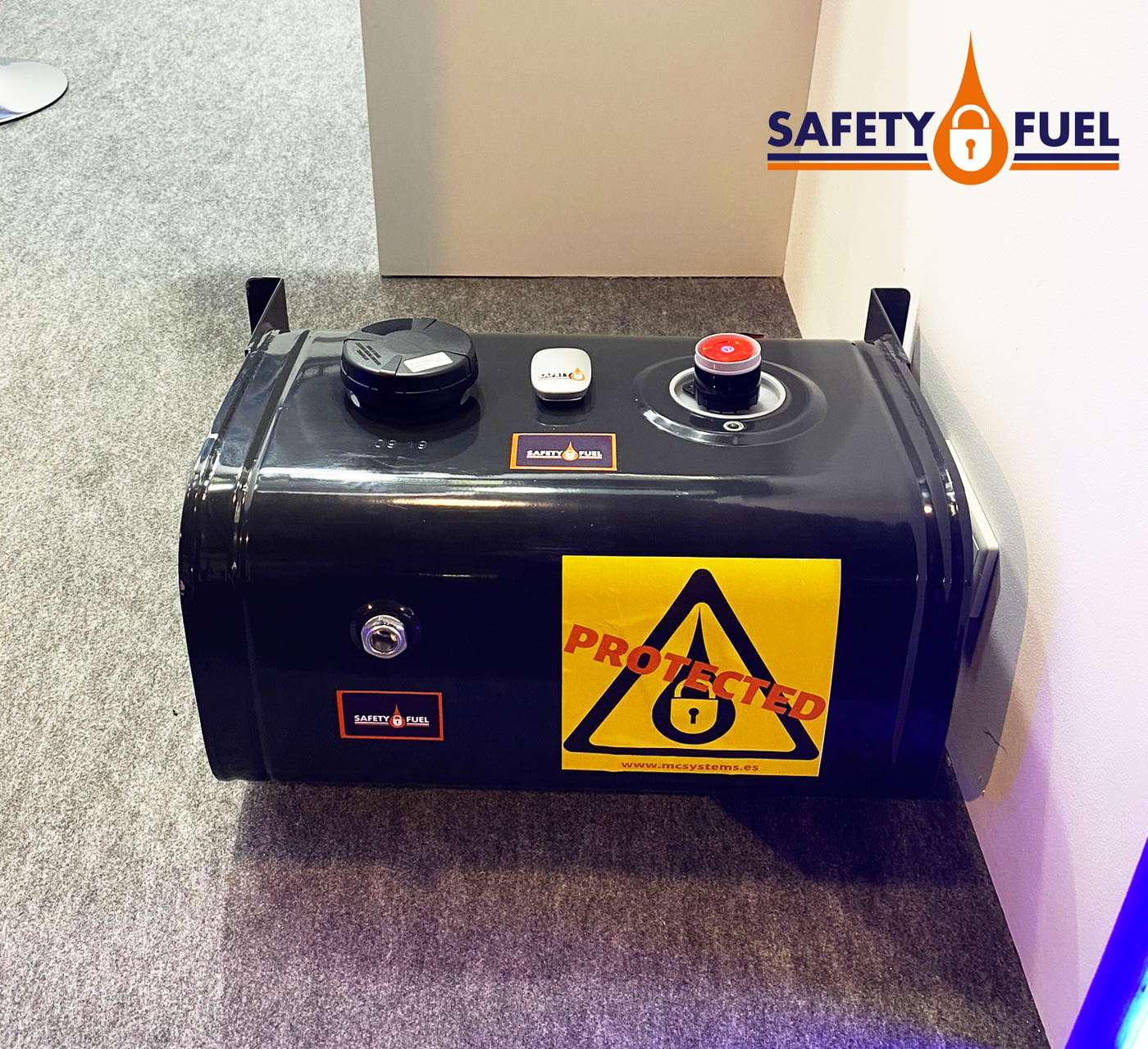 At McSystems we offer efficient solutions to real problems. By this means, we have created a truck alarm, a product designed to find a solution against the recent increase of gasoil theft in commercial vehicles.
Many drivers face this situation, especially those who are taking a break in service areas and it is very worrying due to the fact that gasoil prices keep increasing. The ability to find a trust-worthy solution is quite important.
Why use Safety Fuel?
Ever since fuel tank theft has become more common than usual, many different solutions have appeared to solve this issue. However, not all of them are trust-worthy. The most common fuel stealing method happens through electric pumps, which make the process faster and easier.
There are certain systems that have appeared which fit with fuel fillers to limit the entrance of siphon to the fuel tank. However, we should highlight that by using this technique, we will not prevent thieves from stealing since they will find other methods to damage the fuel tank and form a different entrance.
Safety fuel is the only anti-theft solution that prevents any kind of all intentions that affect the gasoil fuel tank. The truck alarm is activated whenever an unusual contact or movement happens with the fuel tank. Safety Fuel also adapts to the sector's necessities. It does not activate with unusual movements in the cabin, but it does activate when the plug is forced, the deposit is hit or when someone tries to perforate it.
How does Safety Fuel work?
At McSystems we have set an objective to offer technological solutions to automate the management and control process for companies. Our solution, Safety Fuel, was created with the collaboration of a commercial vehicles truck workshop, Taller Calmet, who shared their concern with our team in regard to fuel tank theft.
Safety Fuel works with three sensors that have been strategically positioned in gasoil fuel tanks, which are activated through vibrations or any incorrect handling. The truck alarm by Safety Fuel also comes with a phone application, which gives the option to activate and deactivate. It also comes with the option of using the two remote controls that come with the pack.
It is important to highlight that safety fuel functions with no wires or supplies from the sensors, it is quite easy to install.
What comes in the pack
Safety Fuel pack comes with:

Three vibrating sensors that are strategically positioned within the deposit.

Two remote controls to activate and deactivate the alarm.

Alarm siren

Central unit with a microprocessor

Power supply unit through wiring to a 24V battery.
This is the standard pack that we offer to those interested, even though at McSystems we would like to adapt to each client and offer them unique solutions. This is why we have different complements available based on the necessities of each situation.
We offer additional items such as 3 more sensors for other deposits. We also include an intrusion device in the cabin with volumetric and magnetic sensors along with an anti-theft system of batteries.
Trust-worthy solutions at McSystems
At McSystems, we are in charge of offering reliable and economic solutions to cover your real necessities. We work on the daily to continue offering these solutions and help companies from different sectors.
If you are interested in Safety Fuel or if you are willing to ask for more information, you can contact us through our email
info@mcsystems.es
or our phone number 973 50 18 88.